Grace Quantock
Healing Boxes founder and Sick Chick turned Trail Blazer
After graduating from Reading University, Grace turned her attention to her health and enrolled in Healing University, doing all she could to understand and manage her own health conditions. From her healing journey grew Healing Boxes, as well as her solo work as a wellness provocateur, writer, energy therapist and founder of Trailblazing Wellness. When she's not working she spends most of her time reading and dog cwtching (it's Welsh for cuddling).
---
Linus Harrison
Healing Boxes co-founder and chief box packer
Responsible for putting the items in the boxes and trying not to eat all the fruit roll-ups. Linus is a writer and social entrepreneur, he co-founded Healing Boxes with Grace, his wife, and also works with her on Trailblazing Wellness, though watching clouds and stars is also high on his priority list.
---
Laura Westby
Healing Boxes Advisor, Support worker and general awesome person

Laura is a support worker, working with people with disabilities. She's also involved in supporting Home of Faith orphanage in Andhara Pradesh. She's currently working with street children in Rio and on her way to setting up an orphanage.
---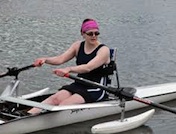 Claire Connon
Healing Boxes Advisor, Pre-paralympian and penguin enthusiast
Claire can often be found in a boat, moving at high speeds. Having recently returned to being a para-rower, she's blazing through the water and aims to be the first intravenously fed paralympian. When not on the water, she's either studying hard or thinking about penguins. You can follow her here, if you can catch her!
---
Elizabeth Anne Molnar
Editor and Web Optimiser
Founder of Banyan and Finch Creative Communications Anne is experienced in making copy sing and awesomising online magic. We love her. She lives in Canada with her husband and children.
---
Danielle Nelson
Virtual Assistant Extraordinaire and Head of PR
If you want to know who helps us handle your lovely emails, and keeps things running smoothly it's Danielle. Danielle loves paper, and runs Pretty By Post.
---
Paul Clark
Web Design and Maintenance
Paul Clark is the founder of AP Digital Creatives and we are so happy to have his wordpress wrangling skills on our team. Paul lives with his amazing wife, the journalist and writer Annie Makoff in England.
---
Jason Pribble
Graphic Design
If you see something extra pretty on this site, Jason has probably designed it. He's great like that. He's based in Cleveland, Ohio and his website is jasonpribble.com.