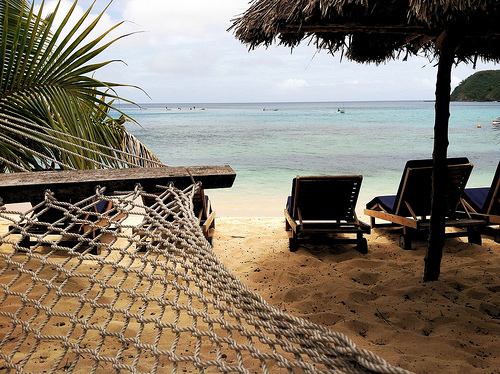 It's getting to that time of year when planning a holiday is on peoples' minds, and perhaps a break is welcome. Whether it's a different scene or a shift of routine it can certainly help to change things up a little. I've found that booking a week off from your usual habits and staying home can be great.
But there's often that awkward moment when the break starts and things, for some reason, just don't seem to go right. Rest and relaxation might not come so easily, or maybe you're just not feeling as 'fun' as you'd hoped. It's understandable too.
I'm sure you've been working hard, and as soon as that space opens up in front of you all those tensions, frustrations and anxieties bubble up to the surface. And I'm sure they're the last things you want to deal with.
The opposite can come at the other end, when the break is finally over and the transition back into work or usual routine can feel more like hitting a brick wall that floors you for a few days before you really get back into the swing of things (if you feel like getting back to it at all).
For these purposes, we introduced buffer space into our own holidays.
Buffer space is simple. It's a short time at the beginning or end of a break to make that transition easier. A little time to settle in.
It's creating a designated space to feel horrible in. A set time to let the worries come to the surface, for the emotions to go a little wild and for the turmoil to happen. Rather than trying to resist it and enjoy yourself despite yourself, you're giving yourself a nice boundaried space to feel a bit bad before you feel good. If it's going to happen anyway, it may as well happen on your own terms.
Buffer space at the end of the break allows you time to dip your toe in the water, then gently ease yourself back into your usual routine. A lot less startling than diving right in. The longer the break, the longer the buffer space. For a day's break, perhaps an hour (or just a half) either side would work well. For a week, maybe leave a day each way.
I know it's not the most exciting advice, perhaps less appealing than relaxing to the max while you forget about the rest of your life, but it's sometimes enough to make a real difference and it could be the very thing that makes it easier to look after yourself (click to tweet), and I assure you, there's no more important focus than that.
Let us know how you get on on Twitter.
Linus, Healing Boxes Team
Photo Credit: MickiTakesPictures via Compfight cc