We're one month into our new website and we're delighted by all the positive feedback. Many thanks to you all.
We've been pretty proud of it ourselves and have been talking to people about it on social media. If you haven't already, follow us on the links in the sidebar. And of course we welcome your kind words and are extremely grateful for any promotion that you're willing to give.
To make things quick and simple we have some pre-written tweets right here.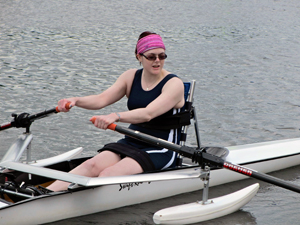 In addition to all our work on Healing Boxes, one of our board members has been training hard to be a para-rower in the 2016 Paralympics.
She's been raising money for a new boat that will get her on the water and rowing hard as well as some extra to set up a para-club to make rowing much more accessible for people with disabilities.
The closing date to make donations for this has passed, but you can read more about her mission here, or follow her on social media here.
And finally, in response to all the interest we've had about our Palm Stones, here they are, bright, beautiful and in full colour. Each Palm Stone is hand painted, meaning that no two are the same, and each contains a word of support. Choose from Love, Strength, Healing, Courage or One day at a time. They're non-metallic so are safe to take in to scans and are available in our Medium Boxes.
Sign up to our newsletter just under the banner and get 10% off your first Healing Box. Enjoy!